How to Clean Window Screens: The Ultimate Guide
July 31, 2022 4:35 pm
Window screens are an essential component of every home. Not only do they keep out bugs, but they also let in the fresh air. It's important to keep them clean so that they can continue to perform these functions properly. Let's discuss how to clean window screens using both traditional and unconventional methods. We'll also provide tips on how to prevent them from getting dirty in the first place!


Window Screen Cleaning Tips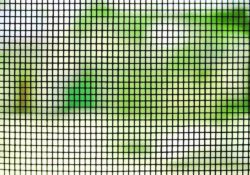 Cleaning window screens don't have to be a difficult task. In fact, with the right tools and techniques, it can be pretty easy! Here are our top tips:
Start by removing the screen from the window. This will make it much easier to clean and prevent you from accidentally damaging the window itself.

Use a vacuum with a brush attachment to remove any dust or debris from the screen. If you don't have a vacuum, a soft-bristled brush will also do the trick.

Once the screen is free of dirt and debris, it's time to clean it with soap and water. You can use a sponge or cloth for this step. Just be sure to thoroughly clean the screen afterwards to remove any soap residue.
If your screen is particularly dirty, you may need to use a little bit of elbow grease. In this case, we recommend using a mild abrasive cleaner like gentle dish soap. Just be sure not to use anything too harsh, as it could damage the screen.
Once you've cleaned the screen, it's important to dry it completely before putting it back in the window. This will prevent water spots from forming and extend the life of your screen. If you follow these tips, you'll have clean window screens in no time! If you're looking for ways to prevent them from getting dirty in the first place, here are a few tips:
Window Screen Dirt Prevention Tips:
Make sure to close your windows when it's raining or windy outside. This will keep dirt and debris from blowing into your home.

Consider installing screens on the inside of your windows as well. This way, you can still enjoy the fresh air without worrying about the screens getting dirty.

Be sure to dust and vacuum regularly. This will help to keep the dirt and dust from accumulating on your screens in the first place.
You could also pressure clean your screens, spray vinegar on them, or soak them in a cleaning solution. A clean window screen looks great and provides a better function for airflow. We hope this helps clean the window screens in your home. If you have any questions about your residential windows and doors, please contact us today and we are happy to help.