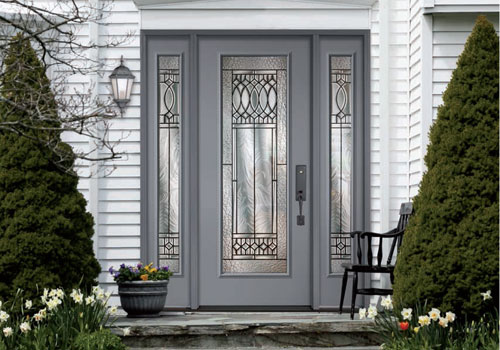 Get the Right Hardware for Your Doors in London, Ontario
When it comes to choosing a door and the hardware that goes with it, you have an abundance of options. Keyed or keyless? Single or Multipoint? With so many choices, it can be hard deciding what type of door hardware is right for you and your home. So if you're planning home renovations in London, Ontario that include your doors, McCallum Aluminum is here to help. With more than 50 years of experience and a commitment to high quality products, you can trust us with your next project. To learn more about what we offer, contact us today.
So you've set out to update the hardware on a newly purchased or existing door in your home. With so many options for hardware, it's important to keep a few things in mind while you're shopping. When looking for hardware for doors in London, Ontario, you have to make sure what you buy will work with what you've got. To help, your friends at McCallum Aluminum have put together this list of basic, yet important, information you should know:
Check your door thickness: Make sure the hardware you're looking at will work with your door's thickness.
Remember the bore holes: It's important to keep in mind the hardware's bore hole size, which is the diameter of the hole in the door. If you're buying replacement hardware, it has to fit your door, while hardware for a new door will require a hole saw in the correct size.
Check the backset: If you're buying replacement hardware, make sure to check the required backset, which is the distance from the edge of the door to the center of the bore hole. Some hardware can fit multiple doors, but make sure what you buy will fit your door.
Use the right hardware: It's important to make sure the hardware you buy is right for the application you plan to use it for. For instance, entry hardware is used to provide security for exterior doors, while privacy hardware only has a basic lock and is used on doors in bedrooms or bathrooms.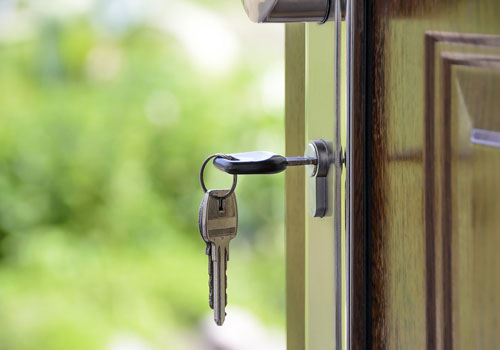 Types of Door Hardware
Door Handles, Locks, Hinges, & More
When selecting the right door for your home or business, it's imperative to consider the type of hardware being used. Are you looking to upgrade your steel entry doors in London, Ontario? McCallum Aluminum has a vast inventory with hardware options that are perfect for your application. Some of the most popular door hardware products include:
Electronic door locks: These door locks will provide both security and convenience. Say goodbye to fumbling around for your keys in your pocket. With a numeric keypad, a touch screen or a keychain remote, you'll be in your home faster than ever. There are also electronic locks that offer Bluetooth recognition, which provide flexible security and notifications.
Keyed door knobs: One of the most common entry hardware is the keyed door knob. This hardware offers both traditional design and operation, featuring a latch that disengages when you turn the knob.
Keyed door lever: Unlike a door knob, door levers are designed for easier operation. Door levers are made in left-handed, right-handed or universal models.
Keyed deadbolts: Deadbolts offer more security by creating a second locking point for your door. Deadbolts are made in single-cylinder or double-cylinder fashions.