Is It Time to Replace Your Windows?
May 28, 2023 3:03 pm
Windows are a crucial feature in homes that bring in natural light, fresh air, and add to the overall beauty of the house. However, over time, windows can take a toll, looking worn out or failing to provide an adequate amount of protection from outdoor weather. This leads homeowners to replace their windows, but there are several factors to consider before making the final decision. In this post, we will discuss the signs that indicate it's time to replace your windows.

Energy Efficiency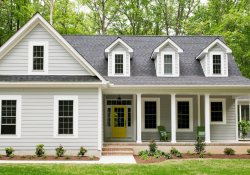 If you notice a spike in your energy bills during extreme hot or cold weather, your windows might not be efficient enough to hold the temperature inside your home, causing your heating or cooling systems to work excessively. Replacing your windows with energy-efficient models will keep your home comfortable in any weather conditions and reduce your energy bills.
Noise Reduction
If your house is located in a high-traffic or a populated area, noise pollution can be a concern. Replacing your old windows with new ones, such as double or triple-paned windows, can minimize the noise coming from the outside, giving you greater peace and privacy in your home.
Water Leakage
If water droplets appear inside the vinyl frames, or your window sills and the area surrounding the window feel damp, it's a clear indication that water is entering your home. Water leaks can lead to mold growth, rotting frames, and other health hazards. Replacing your windows will significantly reduce the risk of water entering your home and causing expensive damage.
The Appearance of the Windows
If you've noticed that your windows appear outdated or worn out, it may be time to replace them for aesthetic purposes. Aluminum and wooden frames can rust and rot, leading to unattractive disfigurement of your home. Replacing your windows with vinyl, fiberglass, or even wooden clad will add to the beauty of your house and increase your home's overall value.
Security Concerns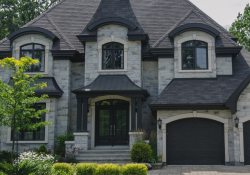 Windows are also an entry point for burglars and intruders. If your windows are not providing adequate protection or seem easy to open from the outside, it's time for a replacement to ensure the safety and security of your home and family.
In conclusion, if you experience any of the above signs, it's probably time to replace your windows. Replacing your windows can provide several benefits, including lower energy bills, noise reduction, water leakage prevention, better aesthetics, and increased security. It's an investment that pays off in many ways and adds value to your property. Make sure you consult with a professional window company to make the best decision for your home and needs. Contact our window installation company for an estimate now!