Great Reasons To Upgrade To Vinyl Windows
March 30, 2017 11:38 am
From afar, wooden windows have a lovely old world charm about them. The bloom begins to fade if you're constantly repairing frames or sweltering behind closed windows. They require a lot of TLC. If you aren't a DIYer, it's also expensive. How do you decide if you need replacement windows for your London home? Consider these questions. Keep reading to learn more.
Are your windows leaky, mouldy or drafty? Do they fog up? Rot and/or poor seals may be the culprits.
Is the paint peeling? Water can saturate exposed wood. Paint won't stick. Soon bubbles and cracks appear.
Is the hardware so old, you can no longer find replacement parts?
Do your windows stick or refuse to budge? This potential safety hazard may prompt you to consult your London area professionals for replacement windows.
Five Benefits Of Switching To Vinyl Windows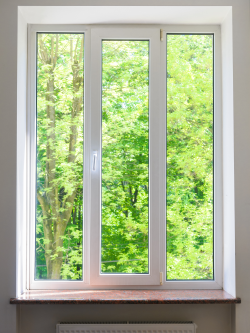 These advantages may convince you:
 Improves your home's curb appeal. Home renovations like installing new windows positively impact your London home's value. If you're thinking about selling, buyers usually love vinyl's convenience and attractive clean appearance. With wooden frames they check their condition and mentally note another expense.
You won't sacrifice your home's heritage "look" with vinyl windows. You can choose from a wide selection of styles and colours custom-fitted to preserve its character, while enhancing curb appeal. Reliable window replacement companies in London like
McCallum Aluminum Ltd
can advise you on the best options.
Reduces drafts. Do your curtains rustle with the windows closed? Do you feel a cool breeze even though the heat's on? Wooden window frames allow cold air in. New vinyl windows can solve this problem.
Gives you a clear and fresh view. Over time, old window panes get scratchy and sometimes develop a hazy view. Older bubbled glass can distort your view. Our professionals ensure your new windows are properly installed and won't fog up. You'll clearly see the difference!
Lower maintenance. Vinyl windows don't rot. You never have to scrape or paint the frames. Clean up is relatively easy. You can clean them from inside your house; you may not even need a ladder.
Improve your home's energy efficiency by up to 30% year-round. Drafts aren't the only thing older windows allow in. Summer's heat seeps in too, making your air conditioner work harder, raising your power bill. Vinyl windows are more economical. Installing energy efficient North Star windows in your London, Ontario home can increase your energy efficiency, saving you money in the long run.
Are you ready to consider durable, worry-free windows? Our trained staff at
McCallum Aluminum Ltd
can help you select the right replacement windows and install them properly.
Ask us
about your possibilities today!