Window Maintenance Tips
March 30, 2017 11:31 am
Extending the lifespan of your windows by employing basic maintenance measures is easy. Modern vinyl windows such as those manufactured by Northstar and Gentek are famed for requiring only a minimal amount of upkeep to both functions and look as good as the day they were first installed. Treat your windows with a little TLC and you sure keep them for a lifetime or longer. Keep reading to learn more.
Perform An Annual Inspection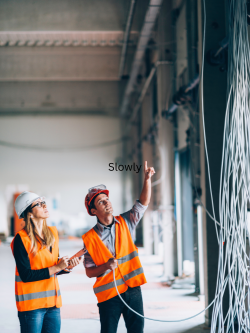 Here in London, Ontario, we're no strangers to extreme weather conditions. With temperatures that drop well below the freezing mark in the winter and then escalate come summer, and a plenitude of precipitation to boot, our windows can take quite a beating. It's worth inspecting each one in your home for possible damages at least once a year. Minor problems are much less likely to become bigger problems if caught early and addressed sooner rather than later. You should check for the following during a window inspection:
Ensure that each window opens and closes as it should.

The condition of the window frame and sash. Signs of moisture infiltration or rotting may indicate a need for repair or replacement.

The condition of the glass. Cracks and dings will need to be addressed. And if there seems to be moisture trapped in your double- or triple-paned windows, a seal will likely need to be replaced.

Weather-stripping. If it's worn out, it should be replaced.

Gaps between the window casing and the wall. If you find any they'll need to be filled with a latex caulk.
Clean Your Windows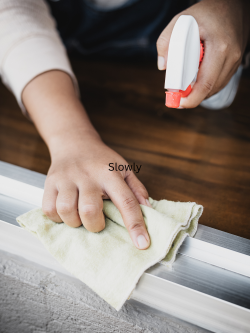 Whether or not windows are damaged, keeping them clean ensures they'll look and function at their best. However, one of the most important things to keep in mind is that abrasive cleaners can damage windows and should be avoided. Use only mild detergents or simply water and a soft cloth whenever possible. Glass can be cleaned with a glass-cleaning product like Windex or a solution composed of vinegar and water. Frames can be cleaned with gentle soap and water. The casing and adjacent wall area should be wiped clean as well to help prevent windows from sticking or getting jammed. Never use a pressure washer to clean windows as this might lead to fracturing the glass.


Seal Your Old Windows


Not only will replacing the sealing on your windows ensure they have a longer lifespan, but it will also help you keep your energy costs down for heating and cooling your home. Worn-out sealing around windows is one of the prime sources of energy losses in the home. If you notice the sealing on your windows is looking worse for wear, simply replace it with caulk or spray foam insulation.
When the windows in your London, Ontario home need professional service, look no further than McCallum Aluminum Limited for quality work that comes with a lifetime warranty. Contact us today to get a free estimate or with questions about our products and services.