Prehung vs. Slab Doors: What's The Differences?
September 17, 2022 8:45 am
If you're looking at options for a new door, you may be wondering whether to buy a prehung door or a slab door. Both have their pros and cons, and the right choice for you will depend on your specific needs. In this post, we will discuss the differences between prehung and slab doors so that you can make an informed decision about which type is best for you.


When Prehung Doors May Be the Right Choice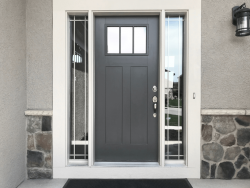 Prehung doors come with the frame and hinges already installed. This can be a major advantage if you're not experienced in hanging doors, as it takes away much of the guesswork and makes for an easier installation. Prehung doors are also a good choice if your doorframe is not perfectly square, as they can be shimmed to fit.
When Slab Doors Are The Better Choice
Slab doors, on the other hand, do not come with a frame or hinges. This means that you will need to install those yourself, which can be more challenging if you're not experienced in door installation. Slab doors are a good choice if you're looking for a more customized door, as you can choose your own frame and hinges. They are also a good choice if your doorframe is square, as you won't need to worry about shimming.
Which Door Option Is More Affordable?
The cost of prehung doors and slab doors can vary depending on the materials, size, and style you choose. The kind and style of the door will take up the majority of your money when estimating the cost of installing an internal door. Additionally, slab doors are less expensive than prehung doors since they often consist simply of a simple piece of wood. However, depending on the slab type you choose and the installation gear you'll require, the cost of a slab door might rise fast. Your ultimate cost will also change if you obtain a new door frame.
For Remodeling With Frames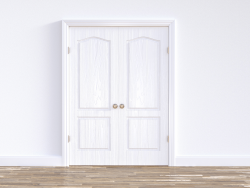 A slab door only includes the door itself; nothing else. Therefore, whether you're remodeling with the current frames or if you don't want to change them, it is appropriate for your home.
For Remodeling Without Frames
Prehung doors come with new frames because they are an entire door system. If you are building a new home or want to replace the door frames, these doors are best suited for you.
When you're planning to remodel your home, it may or may not be easier to install a prehung door during the process. We suggest consulting your local door installation contractor like McCallum Aluminum Ltd. in London, Ontario. We are ready to help with your new door renovation.