Home Energy Tips: How to Keep Your Home Energy Bill Down
March 30, 2017 11:34 am
The world's environment and economy seem to be out of control lately with homeowners picking up the tab for both. With little return available from savings in our low interest rate economy, coupled with soaring energy costs, many homeowners are doubling down by investing in environmentally sustainable initiatives that improve both the energy efficiency as well as the aesthetics of their home that can actually increase its value. Keep reading to learn more.
New energy efficient windows, new insulated doors, insulated vinyl siding and even replacing vinyl weather stripping on doors or windows installed under warranty are all options where McCallum Aluminum Limited has been providing solutions in London for nearly 60 years. If you're looking to save on your electric, gas, and water bills, here are some energy-saving strategies that you may have not yet considered.
Think Big When It Comes To Exterior Renovations


Specialty vinyl siding products which can mimic cedar shakes, scallops, and brick; insulated vinyl siding improves moisture control and even helps increase the energy efficiency of your home.


Choose Energy-Efficient Materials For Your Home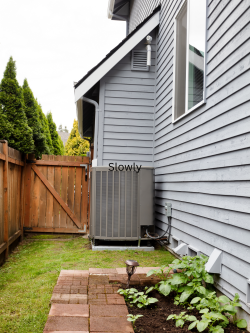 New, professionally installed, and locally made windows from Gentek and North Star Windows can make a real difference. In fact, Energy Star® windows can reduce your home energy costs by 7 to 12 percent, depending on the units they are replacing. If you're a homeowner or property manager, these types of savings can quickly add up.


Steel and Fibreglass Doors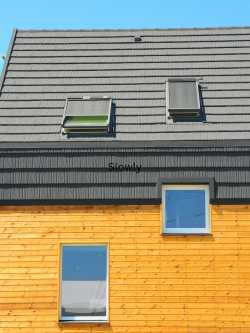 Steel and fibreglass replacement doors provide durable and attractive energy-efficiency. McCallum Aluminum Limited uses industry-leading Gentek Entry Guard and North Star patio doors that come with their famous lifetime warranty. If you have older doors in your home, replacing them might be a good investment, resulting in lower heating and cooling costs. If you're building a new home, you should consider buying the most energy-efficient doors possible. One common type of exterior door has a steel skin with a polyurethane foam insulation core as it usually includes a magnetic strip (similar to a refrigerator door magnetic seal) removing the need for weatherstripping when installed correctly and not bent.
While you plan and budget for these big investment grade improvements, here are some energy-saving strategies that can help get you saving right away:
Start by simply using less water, hydro, and heat including using what you do use more efficiently.

Lower your hot water heater's thermostat to about 49 degrees Celsius or 120 degrees Fahrenheit – the lower temperature should save homeowners an estimated 6 to 10 percent on their utility bill. Similar to

your refrigerator and freezer temperature.

Repair leaking faucets, toilets, and pipes including your roof and anywhere else where moisture may get into your home.

Replace filters in air conditioners and furnaces to use less energy.

Plant a tree or two, according to the U.S. Forest Service Center for Urban Forest Research. Shade from two 25-foot tall trees – one on the west side and one on the east – will save a typical house $57 a year in energy costs.
When it comes to siding, windows, and doors, you'll never find high-pressure salespeople or inflated prices at McCallum Aluminum Limited and we'll offer you a free estimate on our products and services. Contact McCallum Aluminum Limited at 519-433-4223 or 888-256-8778 today and see why we're one of London's oldest exterior renovation companies, with a longstanding history of service, trust, and many satisfied customers.