Entry Doors: Steel or Fibreglass?
March 30, 2017 11:28 am
Need a new entry door? The entrance ways to your home or commercial property says a lot about you, your personal style, and the image you are looking to reflect. Today, those needs are greater than ever before. Along with seeking the best value, there are the additional needs for security and energy efficiency. Because of these additional requirements, and to avoid the ongoing maintenance required and lack the endurance with wood doors, more and more homeowners and commercial property owners are turning to either fibreglass or steel entry doors – but which is right for you and your needs?
Keep reading to learn more.
McCallum Aluminum Limited has been serving London and answering just these types of questions since 1957, and today this information can readily be shared through digital communications like this blog post. While in the 'real' world, McCallum Aluminum Limited carries and installs products and door systems backed by the best warranties in the industry along with a written guarantee.
Background on Fibreglass Doors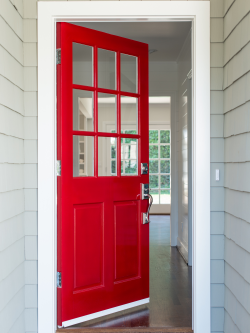 First some background on steel and fibreglass doors, which typically have more insulating value than wood doors. Models that are Energy Star-qualified must be independently tested and certified, and often boast tighter-fitting frames, energy-efficient cores, and, for models with glass, double- or triple-panel insulating glass to reduce heat transfer. Entry doors are also known as door systems because they come pre-hung in a frame and are often pre-drilled for a knob and deadbolt. Here's how the two door systems compare:
Fibreglass Doors Are the Number One Choice by Homeowners


Fibreglass entry doors are the number one replacement choice by homeowners and are best suited for single-home residences. Fibreglass-composite doors are available with a smooth surface or, more typically, an embossed wood-grain texture; resist wear and tear better than steel, many come with long warranties; can be painted or stained in a variety of colours; are moderately priced, and dent-resistant; and require little maintenance. They can be cleaned with mild soap and water. Fibreglass entry door systems are engineered to be highly energy efficient and can be custom-made to the size and style specifications of the buyer for maximum impact.
Steel Doors for Your Home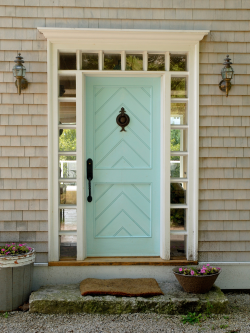 A steel door is an affordable option that requires relatively little maintenance, and accounts for about half the market. Steel doors are available in multiple stains and paint finishes; come in a variety of door styles, including some with glass; offer the security and weather resistance of much pricier fibreglass and wood doors; offer the best solution for property owners concerned with building or home security; and are significantly more efficient than wood doors with some receiving ENERGY STAR certification. However, steel doors can rust if scratches are not painted promptly, they dent, cold and heat can move around or through the door slab, and you can't stain steel doors.
At McCallum Aluminum Limited, we use professional installers to install locally London made Gentek and North Star windows, offer free estimates on our products and services, and have a longstanding history of service, trust, and many satisfied customers. If you have questions about which door is right for you, contact McCallum Aluminum Limited at 519-433-4223 or toll-free at 1-888-256-8778 today to begin to increase the energy efficiency of your home or commercial property.